As readers of this blog will know I'm a big fan of agile and lean software development principles and practices, but have you ever noticed how cliquey the agile scene is becoming? How almost cultish?
Here are five reasons the Agile scene is turning into a cult:
You're either one of us, or you're not.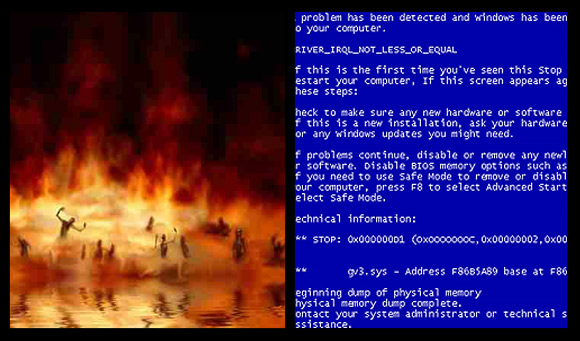 You will read the bible, go to church and believe in God, or you will go to hell. Period.
You will use Scrum or Kanban and believe in Agile, or your software will be buggy, over-budget and crappy. Period.
You will respect, honour and awe the founding fathers.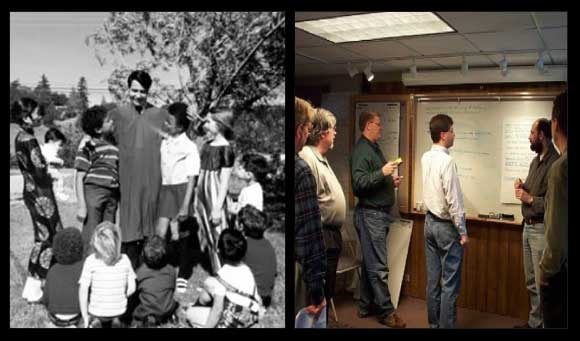 You will honour, awe and respect the founding fathers. The Scientologists have, for example, loopy L. Ron Hubbard, the science fiction author-turned prophet who continues to convince millions of normal people that Earth is a colony founded by aliens. The followers of the People's Temple in the 1970s honoured, respected and awed their founding father, Jim Jones. 909 of them swallowed poisoned Kool-Aid in 1978.
You will honour, awe and respect the agile founding fathers. The more often you can use this image in a presentation about agile the better.
You will respect the sacred parchment.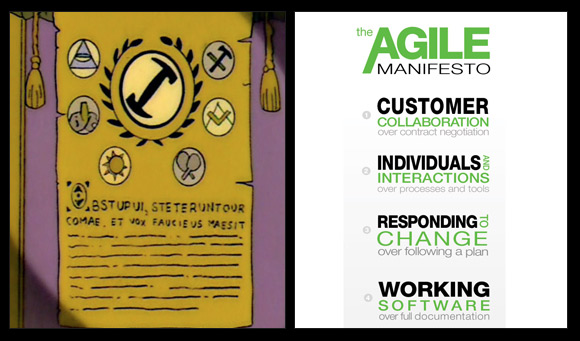 Cults always seem to have a sacred parchment, original manuscript or some other artifact that serves to both prove the validity and authenticity of their beliefs, and also lay down the groundrules for how your soul will be saved.
We have the Agile Manifesto…
You will follow the strange rituals.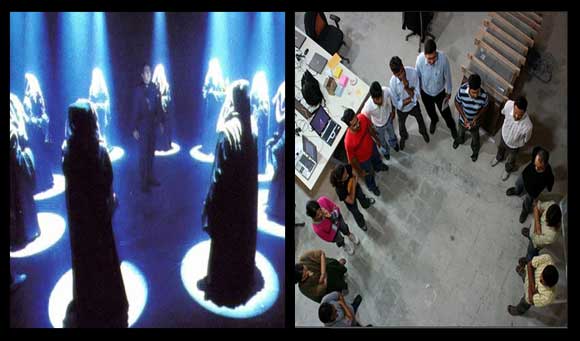 Secret handshakes, rituals, traditions, sacred artifacts: these are the cornerstone of any self-respecting cult.
Standups, sprint reviews, sprint plannings, a 3-week lunar cycle…
You will read, follow and respect the rulebook.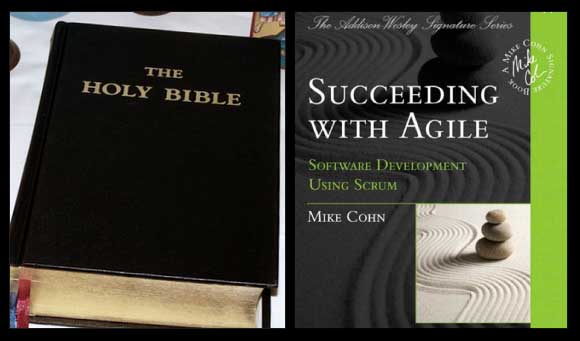 The path to spiritual salvation is in the bible.
The path to software salvation is in the Scrum handbook.