At FATMAP we celebrated Christmas last week by getting the whole company together for two days here in our Berlin HQ.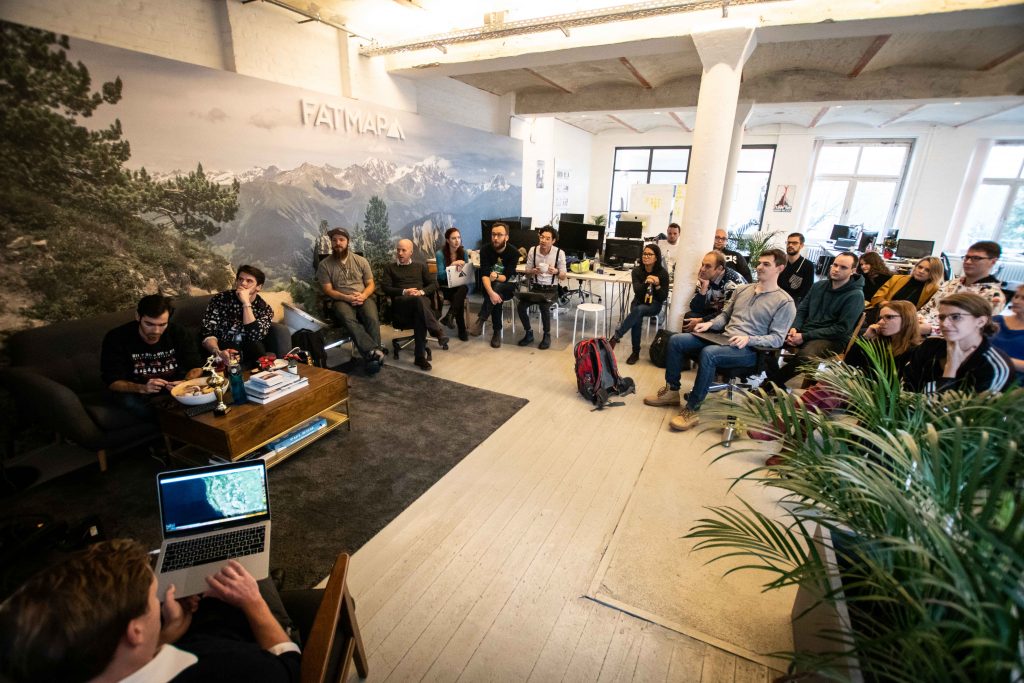 We started with a one-day Hackathon. We started with idea proposals, and teams quickly formed around the most interesting and creative ideas. There was only one rule for a hack day proposal: you had to be able to tell us how you were going to measure the result. If you can measure it, it was fair game.
The results of the day were some incredibly creative and interesting ideas. Among the projects:
a new Adventure Search bar
a Chrome extension to introduce you to a new inspirational adventure destination every time you open a new tab (currently awaiting approval in the Chrome extension store!)
tile platform usage analytics data visualisation
a proposal for a new FATMAP Premium safety feature 
a very interesting and creative way to answer the question: "Can I make it back before it gets dark" 
The best thing about a Hackathon day is the energy: the room was full of it and teams were busy hacking, discussing and working together.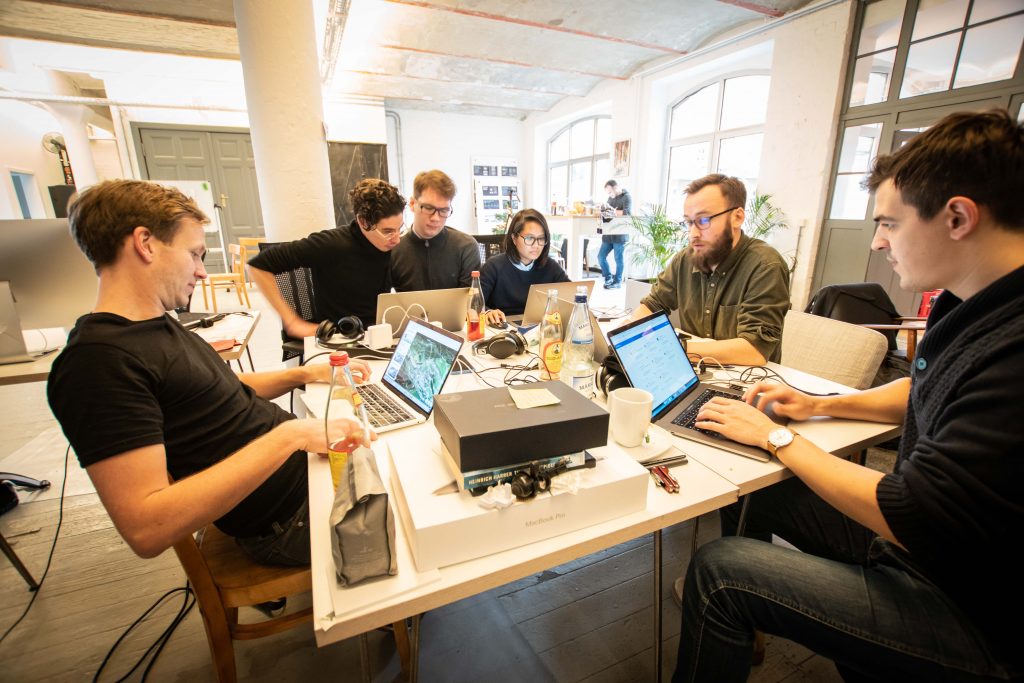 You always wonder: why isn't every day like a Hack day? 
My theory is that hack day teams work well together because:
there is a clear goal that is shared by the team – the team has a high level of shared understanding about what they are trying to achieve, and why
the idea normally came from within the team so there is a large level of inherent ownership
teams are cross-functional – good hack day teams bring together people from marketing, product and design into one team that works end-to-end, from idea, to solution planning, to execution and delivery
teams are autonomous 
We're making some changes to how we work in 2019 to make it easier for teams to work more like Hack day teams. We're shifting the FATMAP Product Roadmap to be more focussed on prioritised and validated user problems, rather than a list of features. (Much has been written about problem-based roadmaps; this is a good start). And we're focussing more on building autonomous, cross-functional teams that can deliver product value end to end.
We strongly believe that small, autonomous teams with a clear, aligned vision build better products – and this week's Hack day has definitely shown  that.
Note: the photos from this article were taken by our Community Manager, Jon Williams.