Have you ever wished your life was a movie? In the movies, there's always the right sound effect ready to roll for every moment. Sometimes our lives need a soundtrack too.
That's why I created my first ever Windows 7 mobile application called Soundtrack: Life. You can install it on your Windows 7 phone here.
Soundtrack: Life is an application to let you give your life the soundtrack it deserves. With Soundtrack: Life, you always have the appropriate sound effect or musical score ready whenever your life needs it.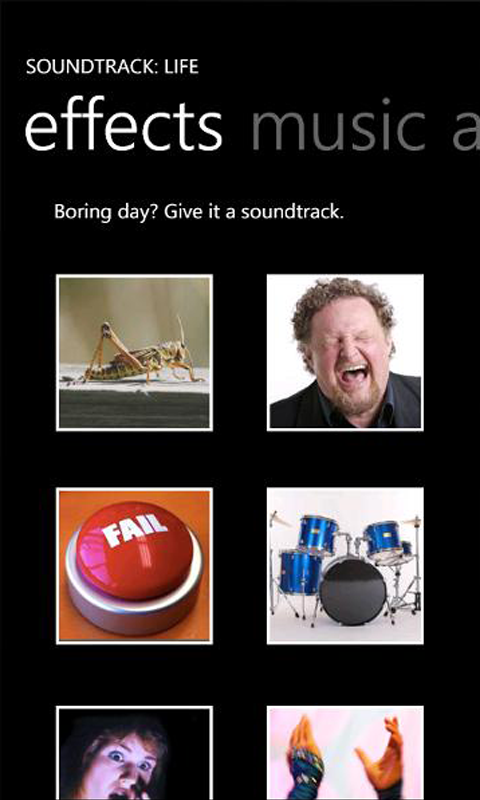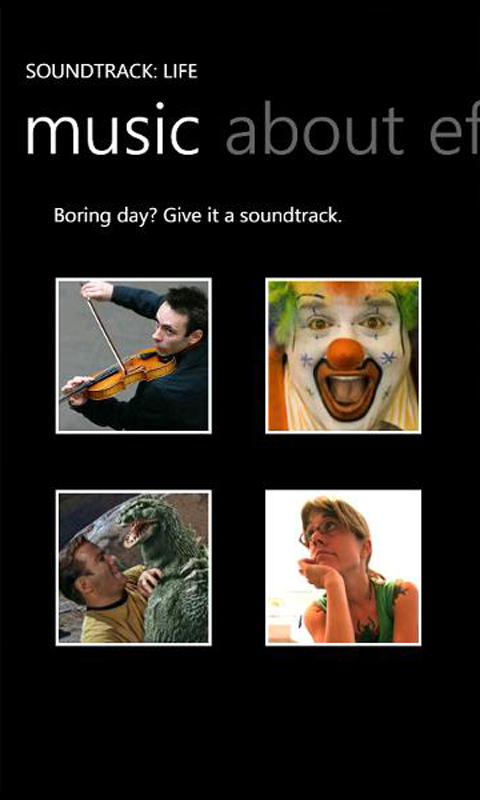 I chose Windows 7 Phone as the development platform mostly because that is now the standard platform for Nokia smart devices, and Nokia is gearing up to announce our first Windows 7 phones at Nokia World soon. I expect the numbers of Windows 7 Phone users to increase dramatically when Nokia starts bringing out great new Windows 7 devices.
Learning to program in .NET (had never used .NET or Silverlight before) was an interesting experience. It proved to me once again that learning something new is a hugely rewarding experience. I don't much like letting my mind stay idle for too long, and little projects like this keep my energy and attention up.
I've got more Windows 7 apps on the way… stay tuned!