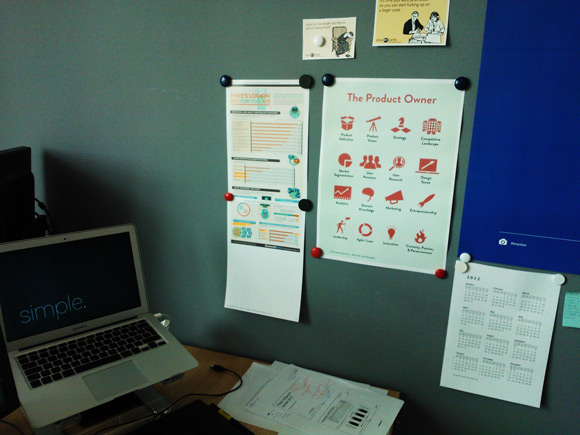 Being a Product Owner sure is a lot of work!
Following my talk at the recent ALE unconference in Barcelona, I re-made the iconography used in my talk and turned it into a poster: The Complete Product Owner Poster.
The poster is available in three colour combinations, and is printable on any normal office or professional printer. It also looks great pinned up on the wall next to your desk. 🙂
Click the version that you would like to download below to download and print the PNG file.
Enjoy!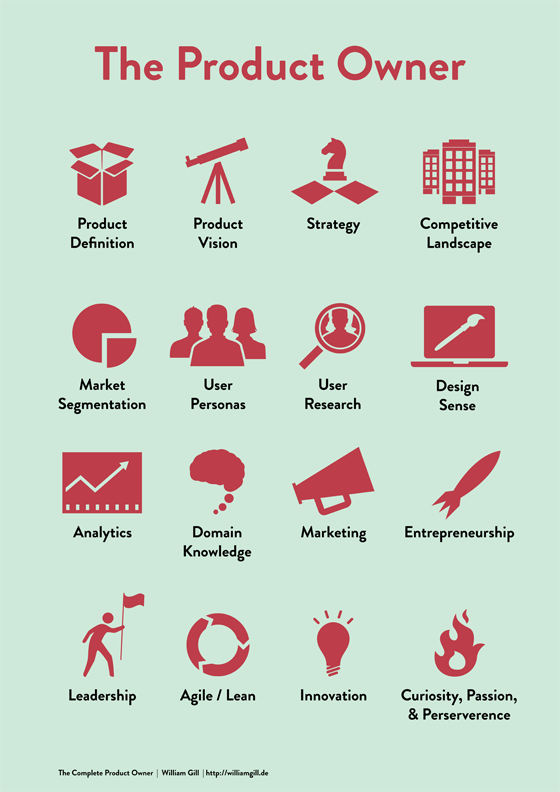 >