At the recent FATMAP Christmas Hackathon, one team set out to make it easy to be inspired by the outdoors every day, even when we're sitting at our desk.
The new FATMAP Chrome browser extension gives you a new adventure inspiration, every time you open a new tab.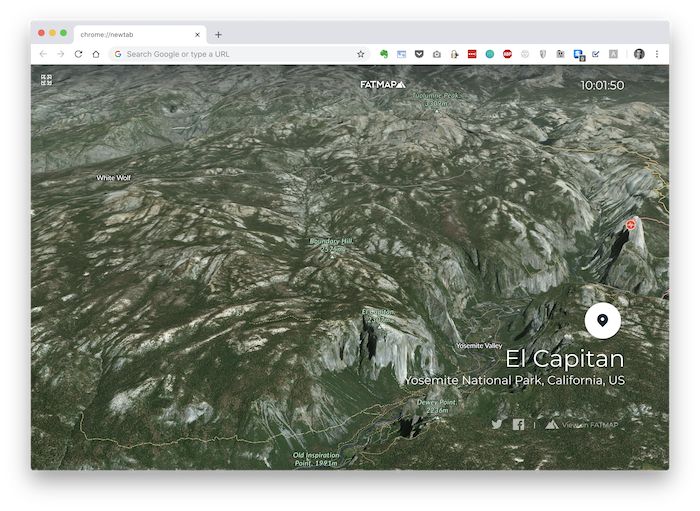 It's free, and you can get it from the Google Chrome Web Store.